Modern Kitchen Tools to Make You Enjoy Life
Amazing Kitchen Tools for Knives & Cutters Collection Easily
The old traditional knife blocks are outdated now. Update your kitchen with this healthy and easy-to-use Magnetic Knife Holders! Keep your knife blade clean & sharp! More convenient reach & storage!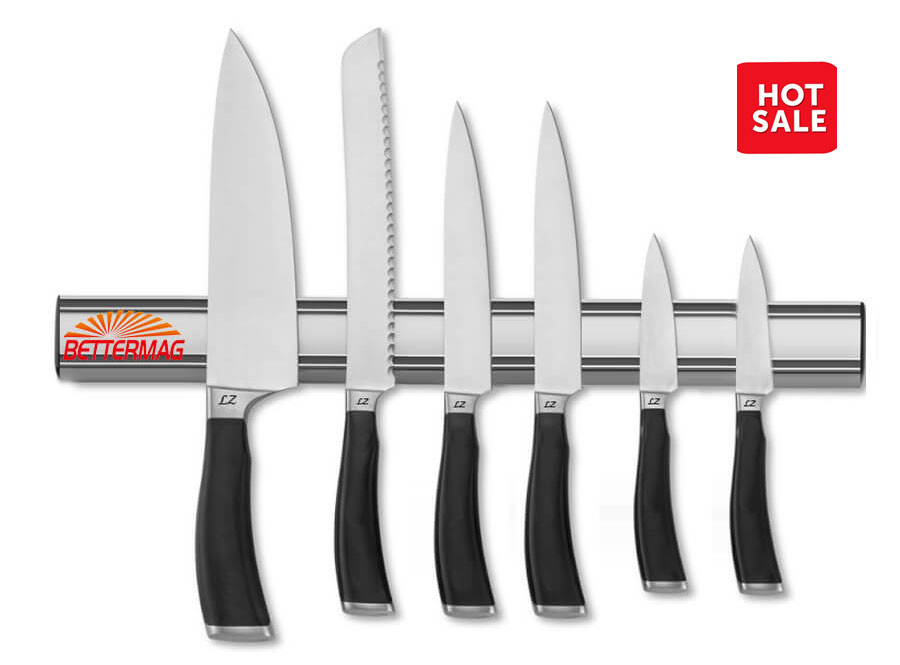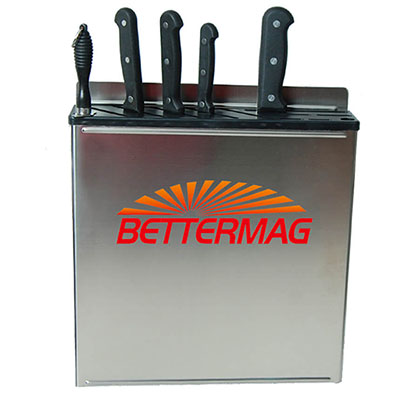 Perfect & Safe Knives Storage
Really Heavy-duty 12″ Stainless Steel Knife Racks
Make your knives, Steel, scissors all well organized quickly, securely stored and easily reached in Kitchen with this High quality SS Knife Racks!
Recent Reviews From Customers
Our company have made purchases with Bettermag lots of times. Their magnetic knife strips were manufactured in durable quality & smooth surface. It can hold more knives securely. Their guys are kind and efficient. Long time partner for us!
The best vendor we had ever worked with! Always assured quality and fast delivery. Their SS Knife Racks made our sales amount doubled last month.
Bettermag's magnetic knife holders are incredibly strong and work well. They can offer customized dimensions besides 12inch, 18inch & 24inch, also personalized logo, & package. We will place more orders with them.